Have a wonderful Holiday Break with your friends and family.  We will see you back on January 4th.
12 lucky winners received Book Fair prizes, including a book, bookmark, pencil and eraser.
CONGRATULATIONS:
Paige in Div. 4, Anaya in Div. 12, Fantasia in Div. 6, Finn in Div. 8, Zachary in Div. 5, Oriana in Div. 7, Dillon in Div. 9, Finn in Div. 11, Nolan in Div. 1, Charlie in Div. 3, Paxton in Div. 10, Emily in Div. 2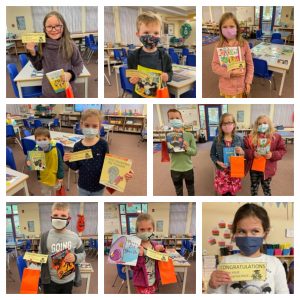 So many new and exciting things happening at Crystal View.  Check out our newly painted picnic tables, our beautiful garden, and our new nature playground.  Thank you to the amazing facilities crew, our always incredible PAC, our dedicated and creative educators and to our enthusiastic and caring students!  All of you, together, make CV a place of wonder!
Sharing, learning and caring……… such a beautiful moment.  We are all glad to be able to have our big buddies again.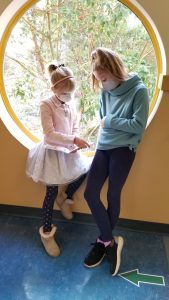 A new national holiday, National Day for Truth and Reconciliation, takes place on September 30th. Earlier this month, the provincial government announced that schools and other work places would close in recognition of this day.
On Thursday, September 30th, all SD62 schools and buildings will be closed to commemorate the history and ongoing trauma caused by residential schools and to honour those who were lost and the survivors, families and communities who continue to grieve. Our school year calendars have been updated here.
Join the nation on September 30th by wearing orange, reflecting on the truth of our shared history and supporting rich and diverse indigenous communities and neighbours.
Welcome back to a new school year.  We are looking forward to seeing many familiar faces and some new faces as well!  It is going to be an amazing school year!
Please note that masks are required for students in Grades 4-12 and recommended for K-3.  All staff are also required to wear masks. Dismissal is at 11:38 for Tuesday, Sept. 7th.