We would like to remind you of the year long fundraising programs:
· Boston Pizza – PAC receives 10% of sales in gift Cards, Write "Crystal View Elementary" on your receipt & place it in the box at the front entrance
· CO-OP – use #23584 or mention Crystal View School and the PAC receives a % of sales on gas and store purchases.
· Westshore, Millstream& Eagle Ridge Cobbs – Mention Crystal View School and the PAC receives a % of store purchases.
· Spuds – Sign up and select Crystal View School and the PAC receives a % of your online purchase.
· Mabel's labels – Sign up and select Crystal View School and the PAC receives 20% of all online sales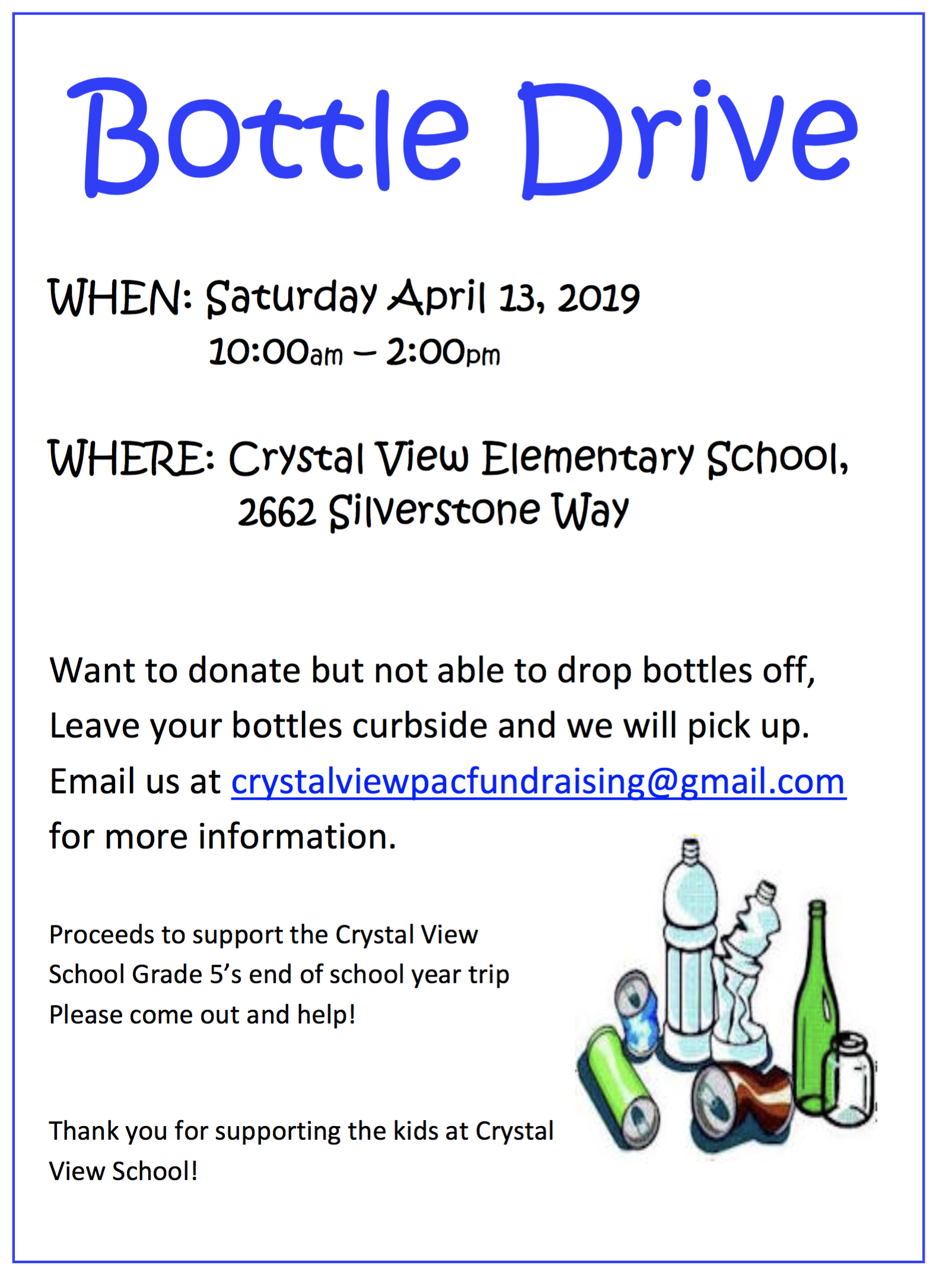 Hilltop Hanging Baskets
Just in time for Mothers Day! Perfect for your garden or deck! A great Gift! A wonderful way to support your school!
Crystal View PAC is offering hanging baskets and containers of veggies to raise funds for the school. These beautiful baskets are made by the same company who makes the gorgeous baskets in downtown Victoria. The orders and payment must be into CV by April 15th. We are sending one big order on April 16th- so get your order in soon! Cheques payable to Crystal View PAC. The baskets will be delivered to Crystal View on May 8th, just in time for the Spring Rainbow dance on May 9th. Enjoy the dance then take home your order!!
We will have an order form in the CV office as well, just bring in your payment. Thanks for supporting your school.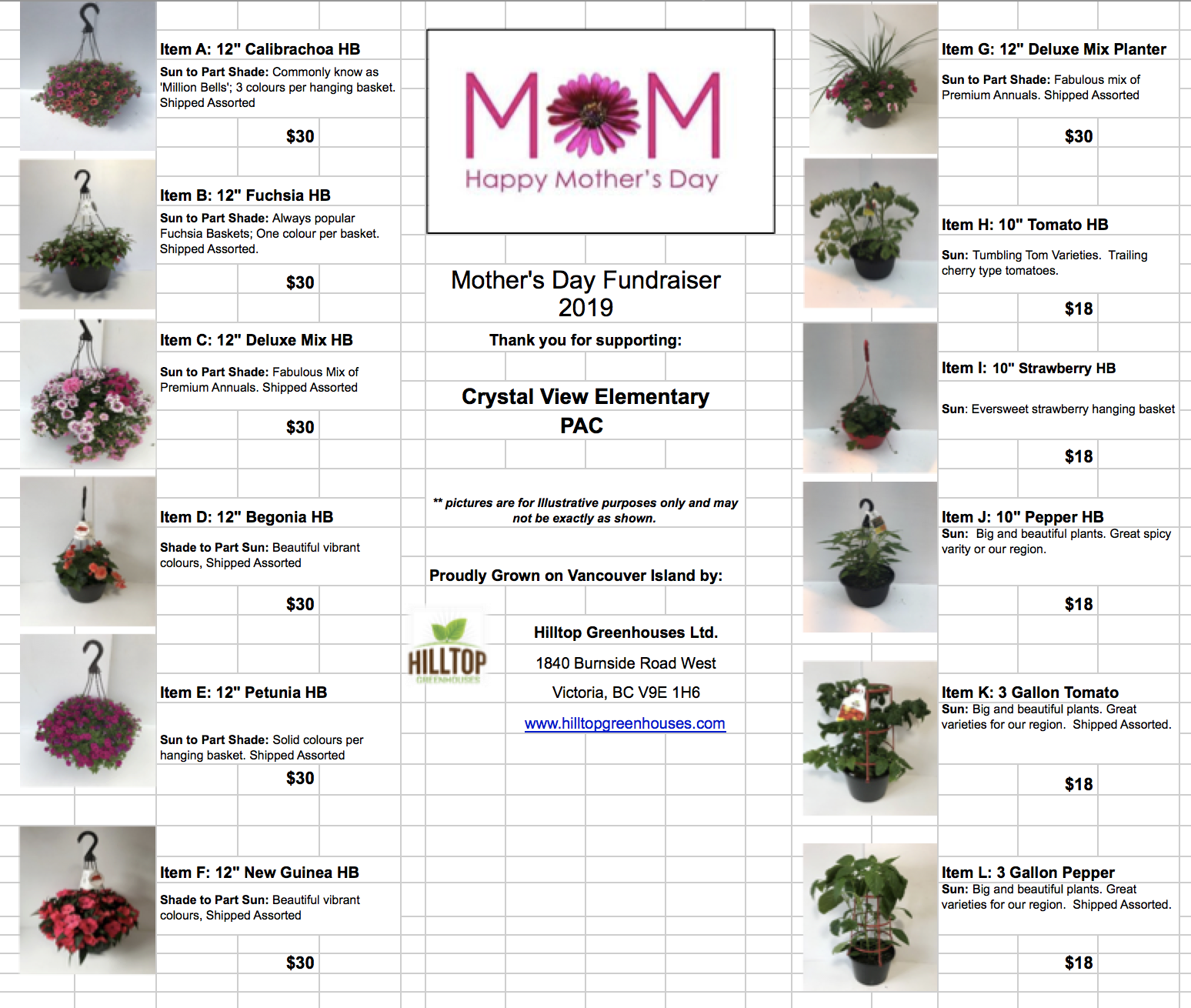 Coming soon! Purdy's Easter chocolates.
Watch for the catalogue and order info in your child's backpack.

School Cash Online Make a Donation Instructions
By now you should have all received the opt out contribution letter in your child's backpack. Please fill this out and return it as soon as possible. There is a great new feature this year of making a charitable tax donation to the school and receiving a tax receipt. If this is something you may be interested in doing, I have attached the instructions in this email to hopefully make the set up a bit easier.
We are seeking all parents wanting input or who may have ideas for future fundraisers and will be sending out an email shortly with more information.
If you have any questions, please don't hesitate to email: crystalviewpacfundraising@gmail.com
or call the SD 62 school board main office.