Congratulations to our Polar Expressions Writing Contest Winners:
Aiden, Hayden, Heidi, Alicia
Avery, Charlotte, Kira, Sophie
These talented writers will be published in shorty story and poetry collections which include children's works from across Canada. Look for these books in our school library in the month of June.
We are so proud of you!  Well done.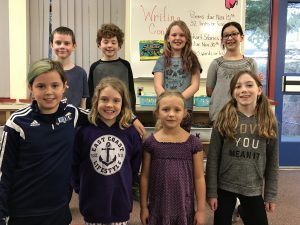 Please see attached schedule for events happening in the school next week.
Through the rain…..  we sorted, collected and had fun raising funds for our school at our Bottle Drive.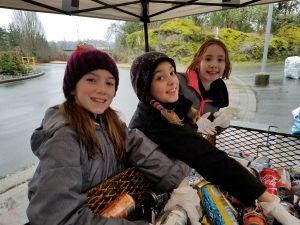 Thank you to everyone who came out to help!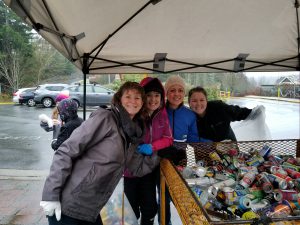 Look at all the bottles.  Wow!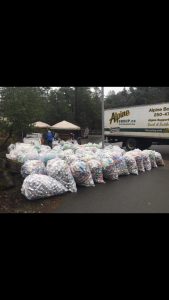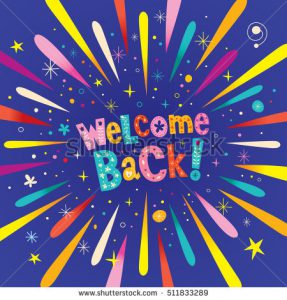 It is wonderful to see all the students coming to school today excited to begin a new year! Thank you for all of your support in making Crystal View a very special place to learn and grow.  Please note important upcoming dates such as our School Wide Bottle Drive on Saturday, January 13th from 8:30 to 12:30 and Curriculum Implementation Day (no school in session) on January 15th.
Wishing everyone a happy holiday with your families.  Enjoy every moment and we will see you on January 8th.
Crystal View students know how to play!  Raincoats on, gumboots ready and smiles everywhere.  Research tells us the importance of play and being outside everyday.  The eyes of our students which fill with curiousity, laughter and a desire to explore tell us that play is the magic where it all begins.
"Play is the work of the child." – Maria Montessori
"Play is the highest form of research." – Albert Einstein
"It is a happy talent to know how to play." – Ralph Waldo Emerson
Kindergarten registration for the 2018-2019 school year will take place between January 29th and February 2nd.  Registration will be on-line and further information will be provided closer to the date.  Your child's birth certificate and proof of address will need to be provided at registration.
Looking forward to meeting all our new students!
Ready, Set, Learn, a program to help your preschooler get ready for school,  is coming to the Westshore Town Centre (10:30 to 2:30) and the Sooke Community Hall (10;00 to 2:00) on January 24th.
We will also have a session at our school in the evening on February 19th.
Stay tuned for more information.