Look at what is happening at Crystal View!  Thank you to Todd and Rob, our talented district painters, for coming out on this gorgeous fall day to create our sensory circuit.  It is going to be an incredible addition to our outdoor learning space.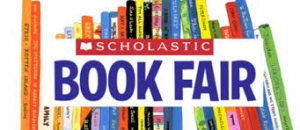 We have some exciting events happening in October.  From Oct. 21st to the 24th we will be hosting a Scholastic Book Fair.  Come in and find a great read for you and your children to share together.  Reading together is such an engaging and fun way to connect as a family!  You will have lots of time to shop during our parent teacher conferences on Oct. 23rd.  Stay tuned for more information about times and interview formats.
Lifetouch individual pictures will be taken on October 16, 2019.
Retake Day will be November 15, 2019.
We are looking forward to seeing some familiar faces and other new faces.  We know this is going to be a fabulous year at Crystal View and we are ready and excited to get started.  The first day, September 3rd, runs from 8:45 to 11:38.  Full days begin on September 4th.  See you soon!
Loving this image.  Hands down (and dirty-lol) the best way to end of the year, playing in the dirt, smiling all the way.  Hope this is how the summer goes for all of you- heading into a new adventure with a twinkle of mischief in your eyes!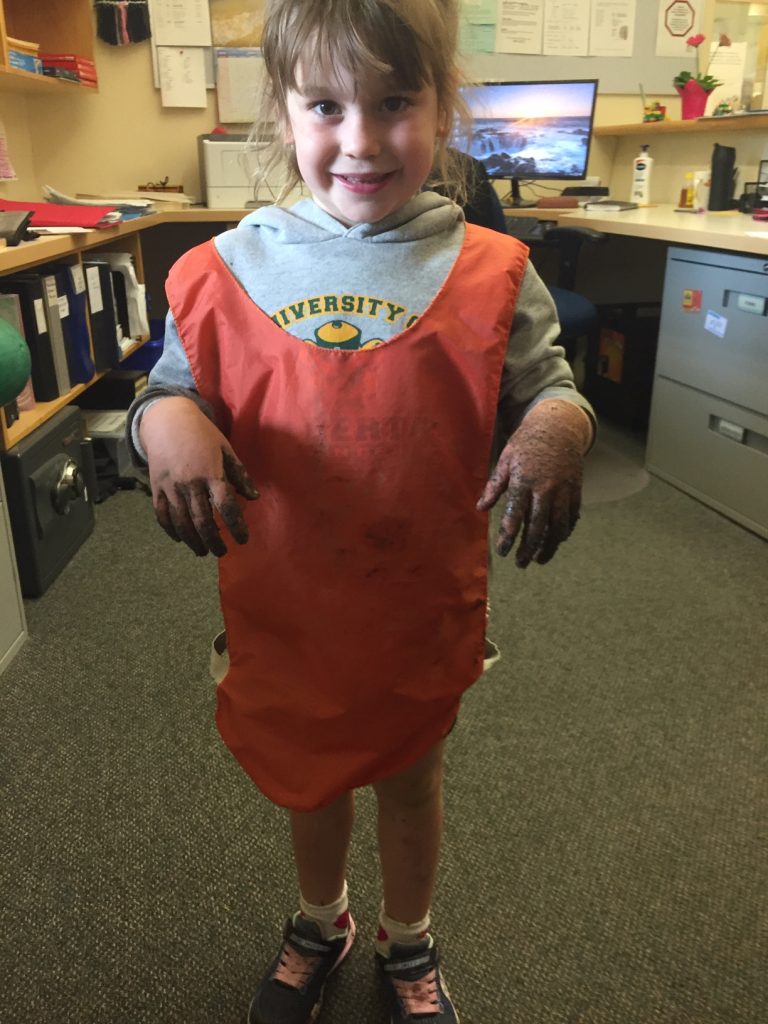 As many of you have seen, we are in the midst of a bit of construction.  What could it be?  The students have been kept guessing and are looking forward to the reveal in the fall.  A pool? A moat? A new play area? A garden?  Stay tuned- it is going to be FABULOUS!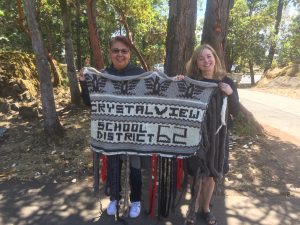 Thank you to Sherry Thomas and our older students for knitting this beautiful wall hanging for our school.  It should be up for display soon so everyone can admire the craftmanship.   Sherry, you are a role model and teacher to us all.  Thank you for sharing your talents.