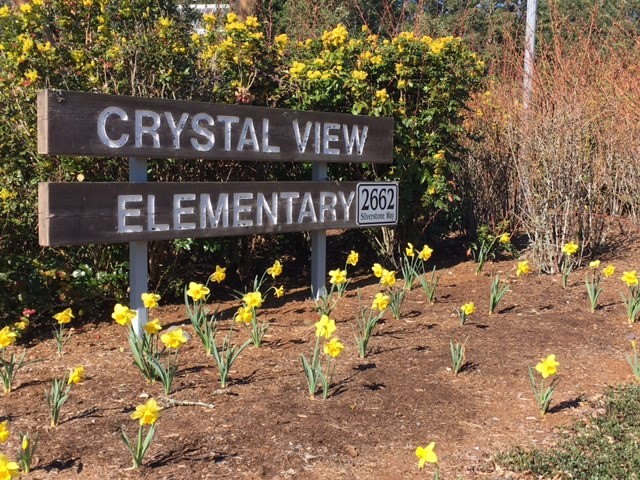 THANK YOU TO MS. LAUGHTON AND MRS. EVAN'S CLASS FOR THESE BEAUTIFUL FLOWERS AND CREATING SUCH A WELCOMING ENTRANCE TO OUR SCHOOL
We are so lucky to have such a supportive parent community.  On Saturday, March 9th parents and guardians were out building an incredible new structure for our playground.  GAGA BALL.  Ask your children about the new game at Crystal View.  During the last two years our PAC has purchased four picnic tables, board games to play on the tables, a tetherball, a sandbox, a shed for toys and had four squares and a basketball square painted on our blacktop.  We are surrounded by nature, with a creek and a mountain of forest and fun.  We are feel very grateful for this space we learn within each day.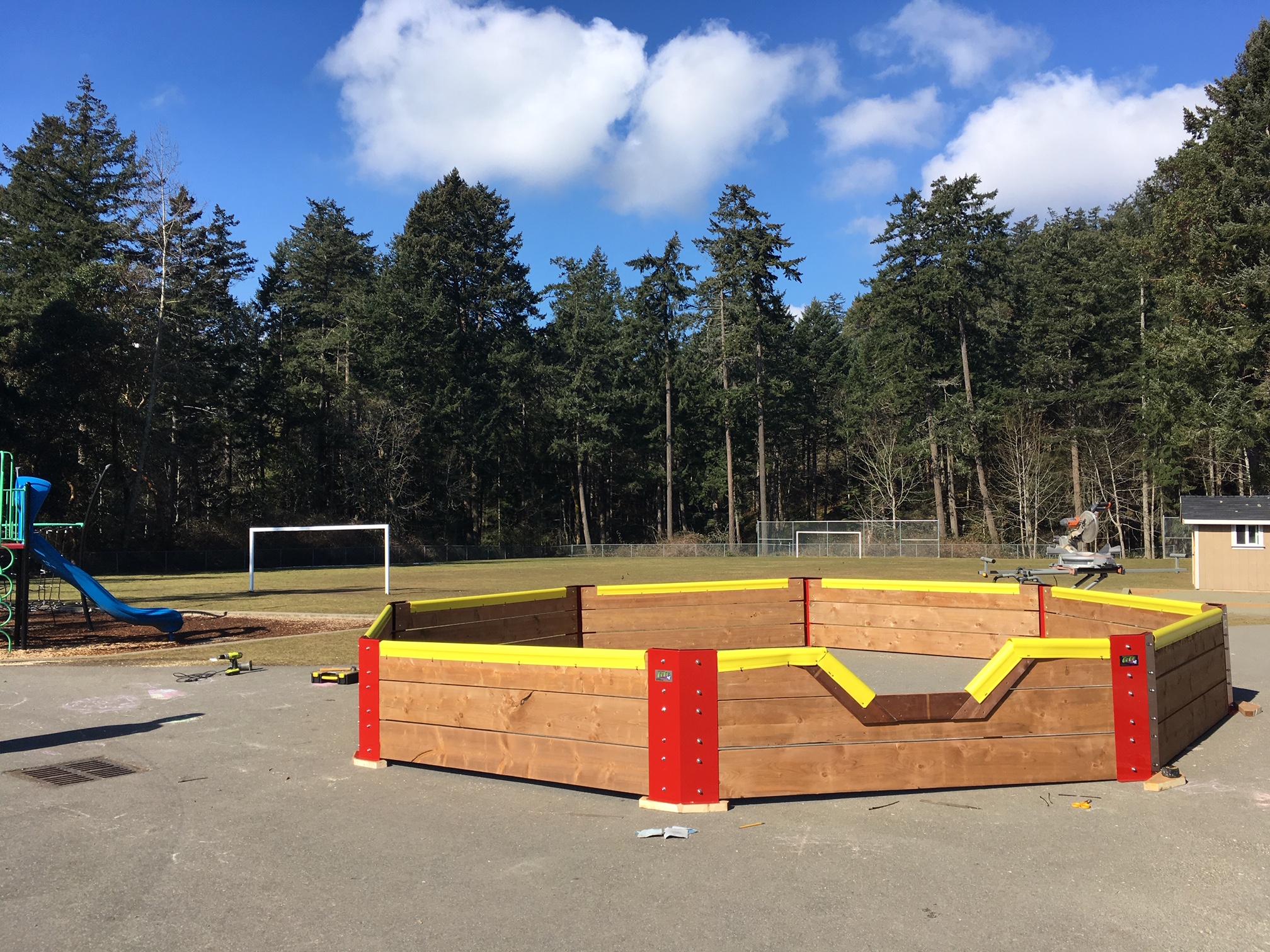 Some of our students performed with the Spencer Percussion Group for the "We Can Beat It" concert on March 8th and 9th.  What a treat to watch these amazing young people.  Thank you to our incredible teacher, Mrs. Fiorin who offered them this wonderful opportunity.  We are so proud of you!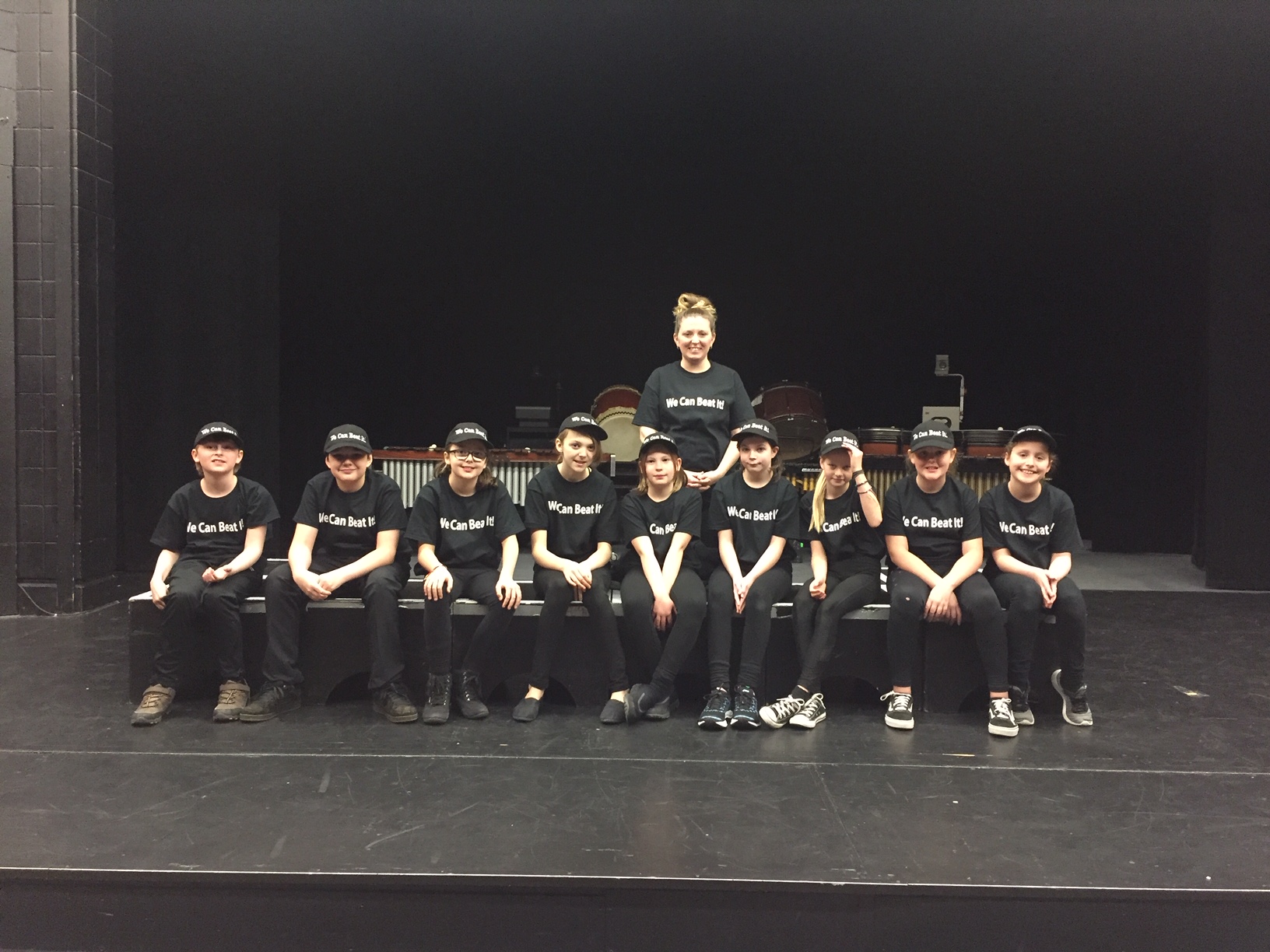 Community involvement in the education system is key to our success as a progressive and collaborative learning community. We want to be sure we are communicating with our parents and community in the best way possible.
Complete this survey by Monday, March 18 for your chance to win one of four $25 gift cards to Indigo books. Click on the image or the link below to start the survey.
https://www.surveymonkey.com/r/SD62communications
We are proud to announce that Crystal View Elementary has generously donated $264.70 for cancer research.
39 years ago, determined to make a difference in the lives of those living with cancer, Terry ignited a fundraising movement that cannot be stopped. Today, because of schools like yours, his message of hope echoes loudly in the voices of students and families everywhere.
The Terry Fox Foundation extends to you a heartfelt thank you for your wonderful generosity to continue Terry's legacy.  Be proud and know that together, we are making a difference.
Island Health – Information for Students and Families 
With the outbreak of measles in Vancouver, BC, families may be wondering what steps they can take to protect themselves from measles. Vaccination is the best method of protection. All school-age children and adults born in 1970 or later should have 2 doses of MMR vaccine for full protection. Most people born before 1970 are immune to measles because of past exposure or disease.
Please take some time to check your vaccination records to see if you or your children need additional vaccination. Vaccination is available from physicians, pharmacists (for adults and children over 5 years), and public health units (for children). Call ahead to your healthcare provider to ensure that MMR is available at your appointment.
If you have any questions or would like more information about measles and MMR vaccine, please visit http://healthlinkbc.ca and http://immunizebc.ca.
$1.50 from each ticket sold will go directly back to our school. Let's show our Crystal View pride on March 1! Get your tickets now on School Cash Online.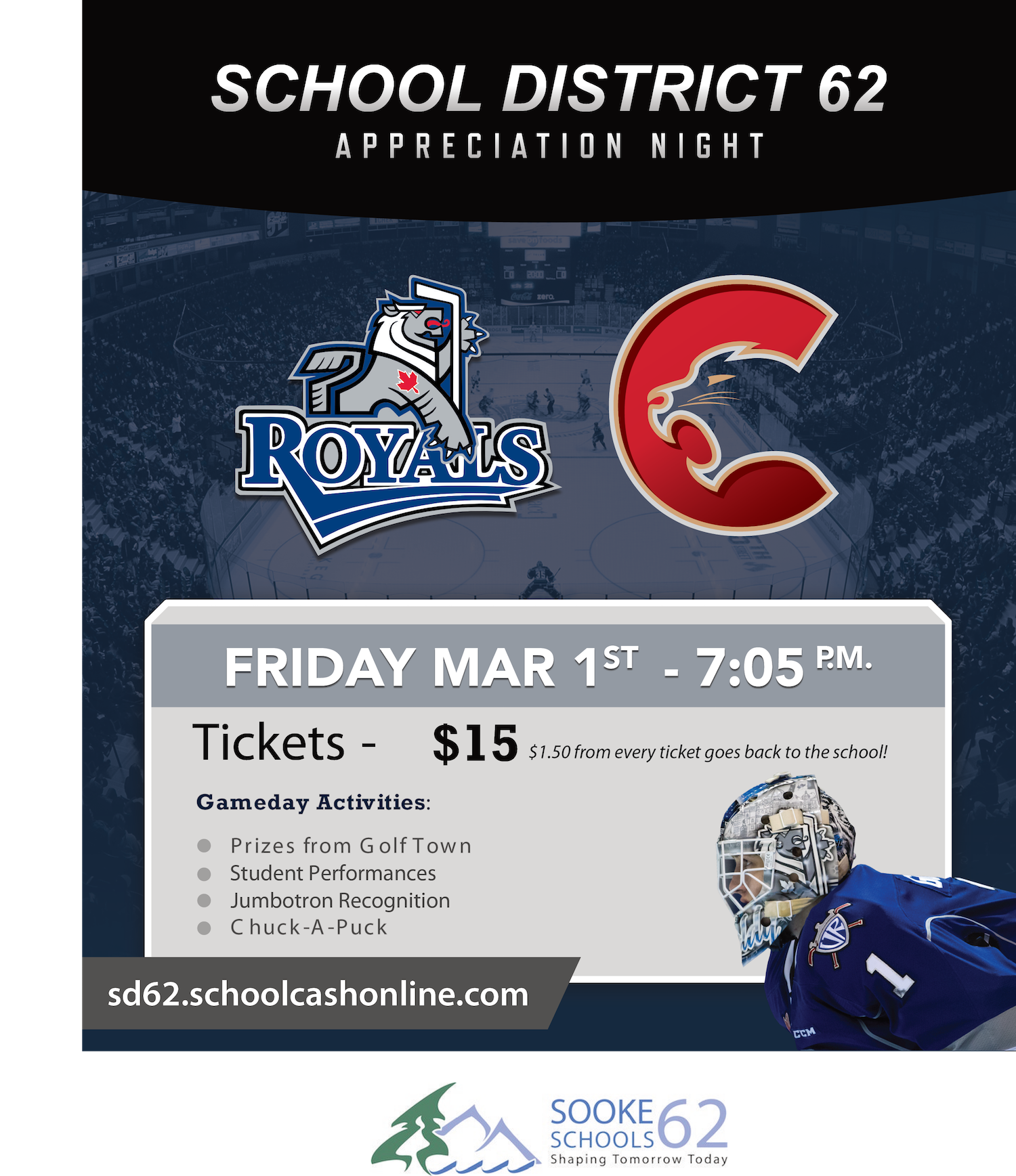 What a wonderful day of snow and play.  Thank you to our amazing staff for always taking such care of our students.  Enjoy the weekend everyone.  Stay safe and warm!
Your feedback is wanted: Draft SD62 calendars for 2019-2022
The school district has posted draft calendars for the next three years. Please provide any feedback you might have to info@sd62.bc.ca. Feedback will be open until Friday, February 22, 2019. The SD62 Board of Education must submit a Board-approved calendar to the government by the end of March.
Check out the calendars here: http://www.sd62.bc.ca/schools/calendar/