On February 28th we will be acknowledging the importance of being KIND to each other and to ourselves.  All during the month of February the students and staff have been noticing Random Acts of Kindness by writing down the name of the person who was kind, the nature of the kindness and then putting the information in our Kindness Box in the office.  Each day we draw two slips of paper and read about the person and the kindness over the announcements.  It has been a wonderful way to celebrate all the kindness shown by our staff and students.  On February 28th we will continue to focus on acts of kindness by joining our province in wearing PINK for Kindness Day.
We are excited to announce that many of us will be participating in the Times Colonist 10km!  Come on our and join us as part of our school team.  Let's get moving and shake away  the darker days of winter together!  Please see the above link for more information.
Parent teacher conferences will take place on March 15th from 2:45 until 7:00 pm.  Stay tuned for further information about booking interviews.  Looking forward to meeting with all of you again this school year.
Congratulations to our Polar Expressions Writing Contest Winners:
Aiden, Hayden, Heidi, Alicia
Avery, Charlotte, Kira, Sophie
These talented writers will be published in shorty story and poetry collections which include children's works from across Canada. Look for these books in our school library in the month of June.
We are so proud of you!  Well done.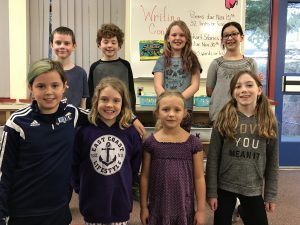 Please see attached schedule for events happening in the school next week.
Through the rain…..  we sorted, collected and had fun raising funds for our school at our Bottle Drive.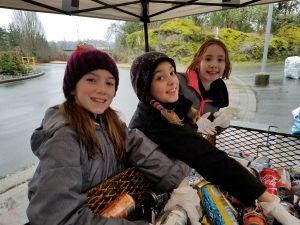 Thank you to everyone who came out to help!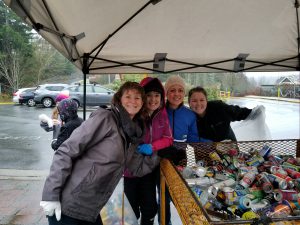 Look at all the bottles.  Wow!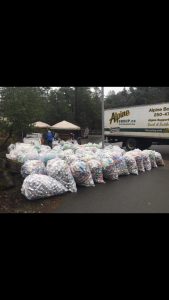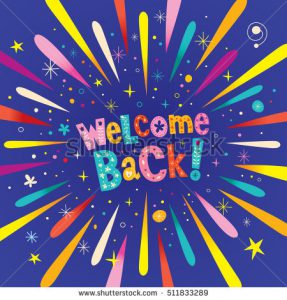 It is wonderful to see all the students coming to school today excited to begin a new year! Thank you for all of your support in making Crystal View a very special place to learn and grow.  Please note important upcoming dates such as our School Wide Bottle Drive on Saturday, January 13th from 8:30 to 12:30 and Curriculum Implementation Day (no school in session) on January 15th.
Wishing everyone a happy holiday with your families.  Enjoy every moment and we will see you on January 8th.